Secondary rhinoplasty
This surgical procedure is performed to correct unsatisfactory results of previous nasal surgeries (rhinoplasty, septoplasty, rhinoseptoplasty and any other interventions that have affected any nasal structures)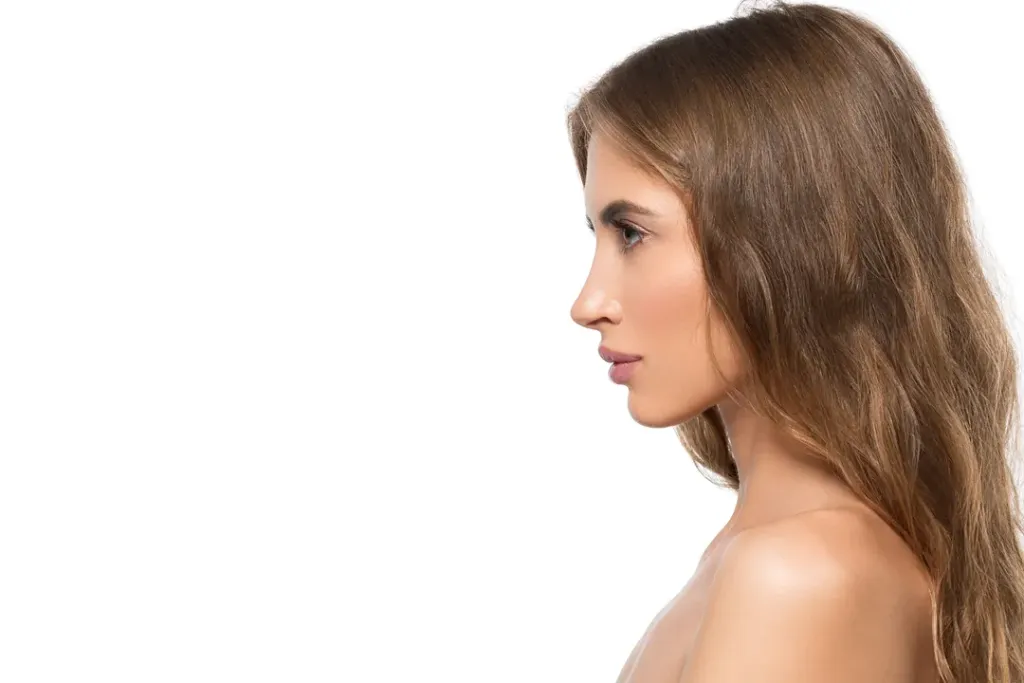 Do you want to correct the result of the last operation? Our plastic surgeons eliminate functional and aesthetic deficiencies, as well as perform complex complex corrections, the results of which meet the expectations of patients.
Ожидаемый эффект
Planned result
Beautiful appearance of the nose with corrected imperfections
Restoration of breathing
Improving the function of the nose
Correction of changes
Correction of deficiencies after previous rhinoplasty that have arisen over time
Psychological comfort
Correcting the result of primary rhinoplasty can positively affect the patient's sense of self and give confidence
Consultation
Before performing secondary rhinoplasty, it is necessary to attend a face-to-face consultation, in which all the details of the future operation are discussed. A conversation with a plastic surgeon is needed to take into account the wishes of the patient, determine the possibility of repeated correction and choose the appropriate method of surgical intervention – open or closed rhinoplasty. Also, following the meeting, the doctor calculates the final cost of the operation, prescribes the necessary tests and issues an advisory opinion.
Operation
Secondary rhinoplasty in Olympus Clinics is performed only as prescribed by a doctor. For surgical intervention, the patient needs to provide the results of tests and examinations in a timely manner. He should not have any contraindications to performing a planned operation. Secondary rhinoplasty takes place under general anesthesia and lasts from 40 minutes to three hours. The duration depends on the characteristics of the body, the method and volume of intervention.
Rehabilitation
At least a day after secondary rhinoplasty, the patient is in a comfortable ward of Olympus Clinics. The medical staff monitors his condition around the clock to eliminate the risk of complications. Rehabilitation after secondary rhinoplasty usually takes longer. To form the desired result after discharge, it is necessary to observe the restrictions and follow the recommendations. The final result can be assessed 6-12 months after surgery.
Комфортабельные палаты для вашего скорейшего выздоровления
Преимущества операции
Safety
Our plastic surgeons have extensive experience in performing repeated rhinoplasty
Rehabilitation control
Olymp Clinic plastic surgeons will monitor your condition during the entire rehabilitation period
A detailed plan for the restoration of the house
You will receive a detailed rehabilitation plan at home and useful tips that will make the recovery period comfortable. Our plastic surgeons will be in touch to respond to all your concerns
Показания и противопоказания
Показания
Dissatisfaction with the shape of the nose
Aesthetic nasal defects
The curvature of the nasal septum
Change in the shape of the bone or cartilage of the anatomical structure
Nasal breathing problems
Difficult nasal breathing
Dissatisfaction with the size of the nose
Too large or too small nose size
Acquired skin defects
Noticeable scars, scars, defects
Severe asymmetry of the nose
Assymmetry of face proportions in the nose
Похожие услуги направления
Запланировать визит в клинику
Вы можете запланировать визит в любую из клиник. Выберите время когда вам будет удобно принять обратный звонок для подтверждения записи.
Другие способы связи