Rinoplasty
Rinoplasty will help both change the shape of the partition, which will save from difficulty breathing, snoring, and the shape of the outer nose, so that it looks more aesthetically pleasing and beautiful.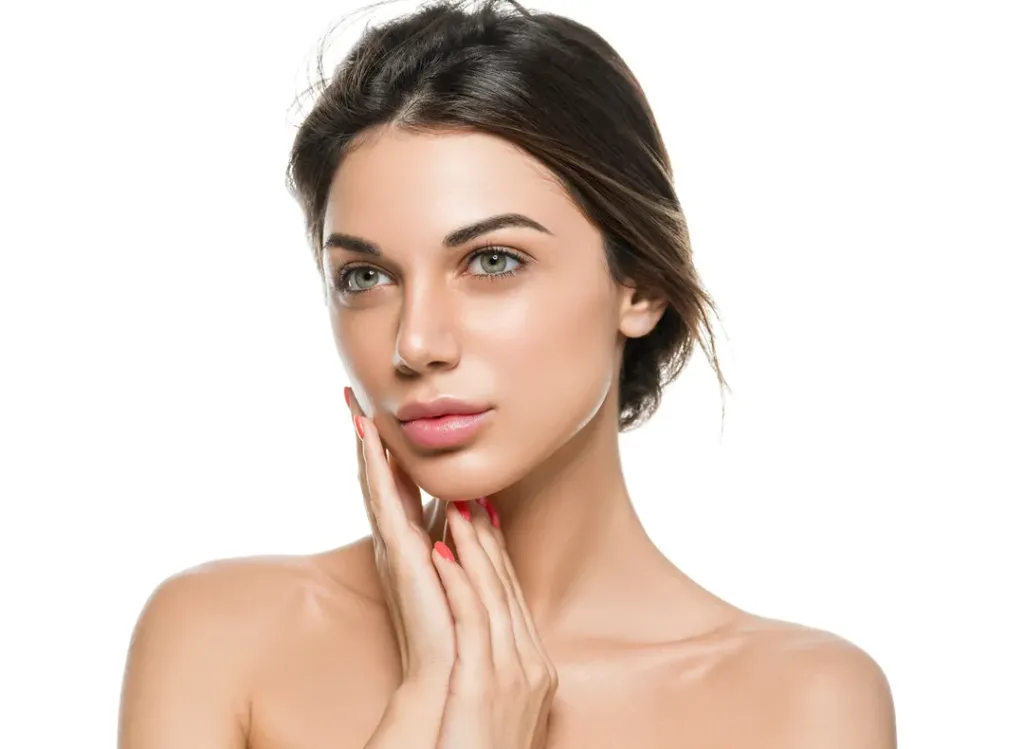 Rhinoplasty in Olympus Clinics allows you to achieve the desired appearance of the nose and eliminate functional disorders.
Ожидаемый эффект
Aesthetic appearance of the nose
Improving the shape and size of the nose
Restoring functionality
Comfortable and trouble-free breathing
Harmonization of appearance
The operation allows you to emphasize the beauty of other facial features
Psychological comfort
Nose correction allows you to get rid of complexes and feel more confident
Consultation
Before rhinoplasty, it is necessary to attend a full-time consultation with a maxillofacial surgeon. At the reception, the doctor conducts an examination, learns about the wishes of the patient, discusses with him possible options and ways to correct cosmetic defects, deformities or functional problems, tells in detail about the preparation for surgery and rehabilitation. Based on the results of the conversation, an advisory opinion is issued.
Operation
Scheduled surgical intervention is possible only in the absence of contraindications, therefore, before the operation, the patient must undergo a comprehensive examination. Functional, aesthetic and reconstructive rhinoplasty is performed under general anesthesia. The duration of correction depends on the characteristics of the body, the method and volume of intervention. The operation usually lasts from 40 minutes to three hours.
Rehabilitation
Within one or two days after the operation, the patient is in the Olymp Clinic hospital. After discharge, the home stage of recovery begins, during which it is necessary to attend routine examinations, observe the restrictions and recommendations received from the attending physician. Wearing a plaster mask lasts 7-10 days, the first two weeks you can sleep only on your back. Longer bans, which persist for two to three months, relate to wearing glasses and visiting a bath, sauna, swimming pool, solarium, gym. After aesthetic or reconstructive surgery, temporary loss of sense of smell is possible. The final formation of the result takes from six months to a year.
Комфортабельные палаты для вашего скорейшего выздоровления
Преимущества операции
Health care
Rhinoplasty solves functional problems with the nose
Individual approach
The operation is adapted to the needs of each patient
Durability of the result
The transformation of the nose will delight you for many years
Naturalness
The result looks natural and in harmony with other facial features
Показания и противопоказания
Показания
Dissatisfaction with the length of the nose
Too long or too short nose
Dissatisfaction with the shape of the nose
Curvature of the nasal septum, deformation of the nose after an injury, displacement of the nasal bone, improper fusion after a fracture
Cosmetic defects
Aesthetic nasal defects
Dissatisfaction with the size of the nose
Too large or too small nose size
Nose deformation
A change in the shape of the nose caused by mechanical damage or congenital defects
Violation of smell, breathing
Difficulty nasal breathing and perception of smells
Похожие услуги направления
Запланировать визит в клинику
Вы можете запланировать визит в любую из клиник. Выберите время когда вам будет удобно принять обратный звонок для подтверждения записи.
Другие способы связи