All on 4
Implantation of all on 4 is an effective alternative to removable prostheses. The essence of the method is to install four artificial implants on one jaw with subsequent fixation of a fixed prosthesis on them.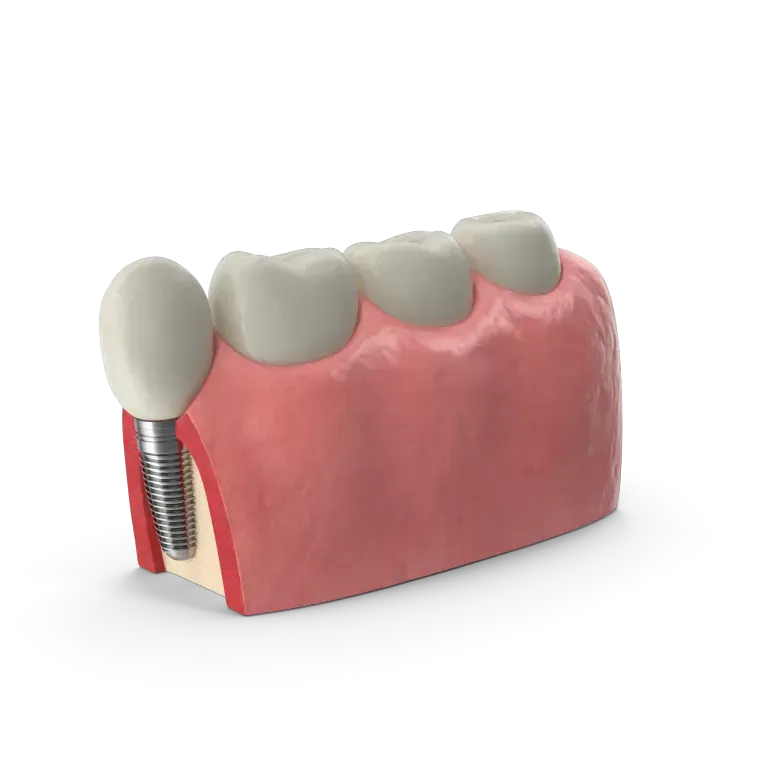 The procedure allows you to restore the dentition in one visit, return the chewing function, the aesthetics of a smile and diction.
Expected effect
Restoration
Complete tooth replacement.
Convenience
Quick adaptation to the prosthesis, full restoration of masticatory function.
Natural appearance
Artificial teeth look like your own teeth.
Benefits of the service
Quickness
A full dentition is restored in a single visit.
Painlessness
No painful sensations during the procedure.
Aesthetics
Artificial denture looks natural, it is possible to match any color of teeth.
Indications and contraindications
Indications
Complete adentia
The absence of all teeth on one jaw.
Significant dental lesions
Inability to use fixed structures.
Severe periodontitis
Pathologic mobility of teeth due to significant bone loss.
Contraindications
Oncological diseases
Acute infectious diseases
Diseases of the cardiovascular system
Diseases of blood and hematopoietic organs
Diabetes mellitus
Pregnancy
Area
Plastic surgery

Cosmetology

Dentistry

Gynecology

Phlebology

Otorhinolaryngology

Traumatology and orthopedics

Surgery of the fist

Therapy

Anesthesiology-Intensive Care
Nothing found
Similar referral services
Select categories
All dental services

Dental implants
How to get to us?
1 exit to the city, then left to the Garden Ring, at the crossing to the right, crossing the boulevard, one more crossing and at the traffic light to the left. The Olymp Clinic building is located overlooking the Garden Ring to the right of the crossing. Travel time is approximately 9 minutes. Landmark - sign Olymp Clinic
Exit 3 from the metro and 640 meters straight ahead, the clinic will be on the right. Landmark - sign Olymp Clinic
From st. Sadovaya-Sukharevskaya, turn right to the Olympic Avenue. In the right lane, after 80 meters, you need to turn to the barrier "Car Wash"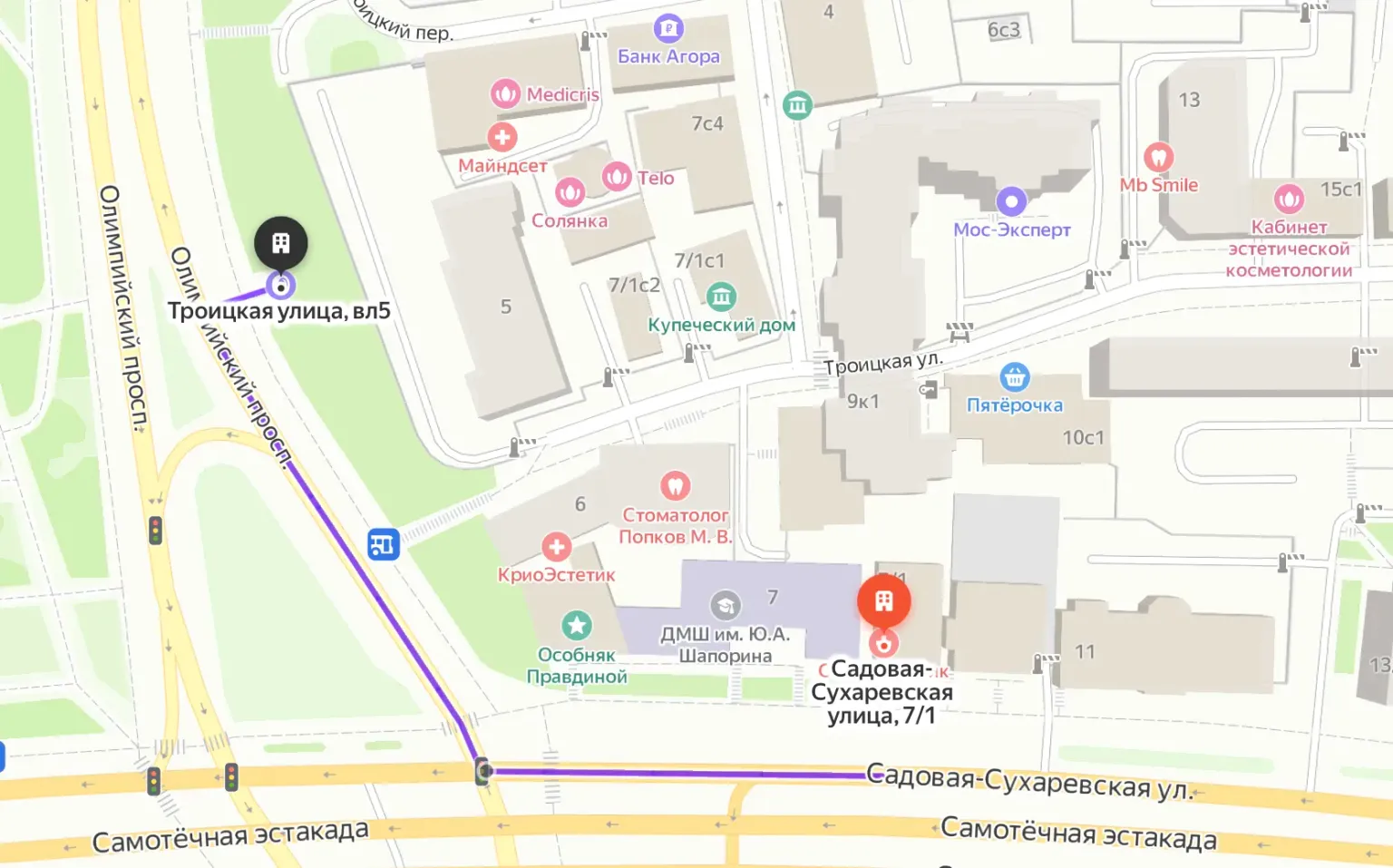 Schedule a visit to the clinic
You can schedule a visit to any of the clinics. Choose the time when it will be convenient for you to receive a return call to confirm the appointment.
Other ways of communication