Zabnkova Olga Vladimirovna
Candidate of Medical Sciences, Certified dermatologist, cosmetologist, Associate Professor of the Department of the Peoples' Friendship University of Russia, international trainer-expert in injection techniques and hardware technologies. Member of the Expert Council "Dysport-Botulinum Therapy".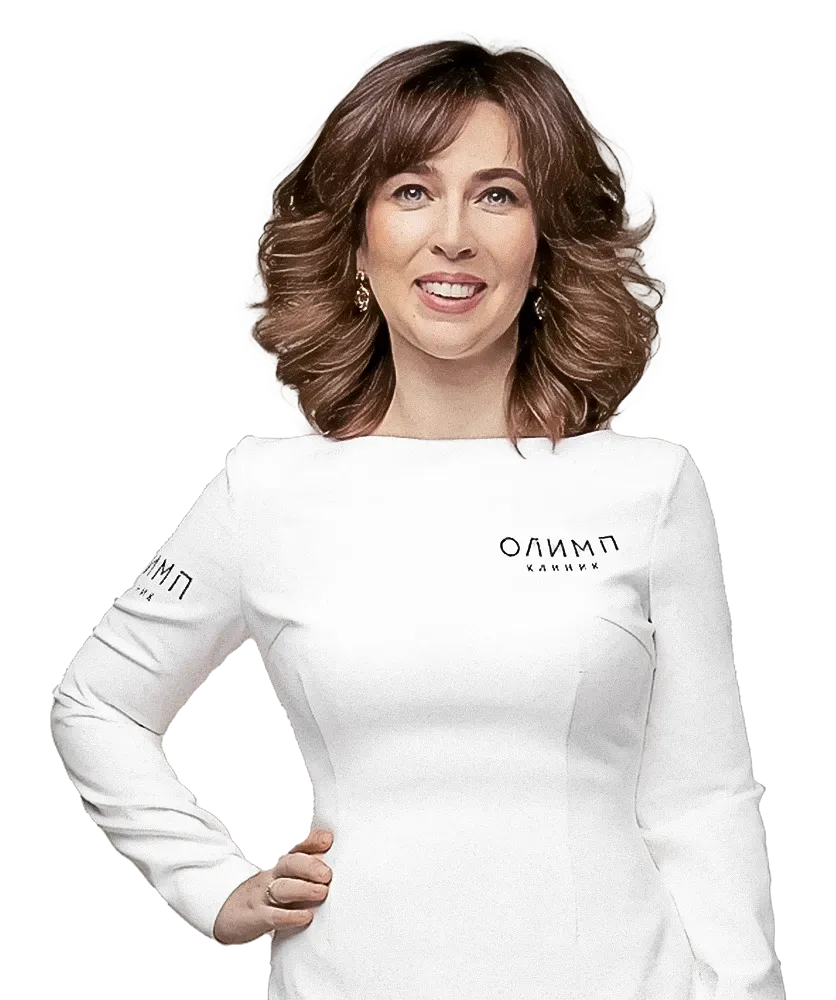 Olga Vladimirovna is an international coach for injection techniques, hardware technologies, supervisor of the Aasurgery International Congress, moderator and speaker of prestigious Russian and foreign congresses, symposia in the sphere of aesthetic medicine.
More than 23 years of practice, international scientific recognition, expert status in injection and anti-age cosmetology
Olga Vladimirovna is a recognized expert in preventive cosmetology, harmonious beauty, complex treatment of age-related skin changes, acne, rosacea, and scar deformities.
Olga Vladimirovna will take care of the youth and beauty of your skin
While preserving individual facial features, it is necessary to effectively neutralize signs of age. So that your transformation is natural and your image captivating at first sight.
Запланировать визит в клинику
Вы можете запланировать визит в любую из клиник. Выберите время когда вам будет удобно принять обратный звонок для подтверждения записи.
Другие способы связи