UTIMS A3
The Utims A3 device is designed for cosmetic procedures on the face and body. The spectrum of the procedures performed using the apparatus includes tightening the skin, smoothing wrinkles, correction of the figure and removing of local fat deposits. Effects on fabric are made using nozzles with removable cartridges, one of the nine special nozzles are selected for each processing zone, each of which has a different frequency and a wave of penetration of the wave.
Serial number
KUST-UA3-060U0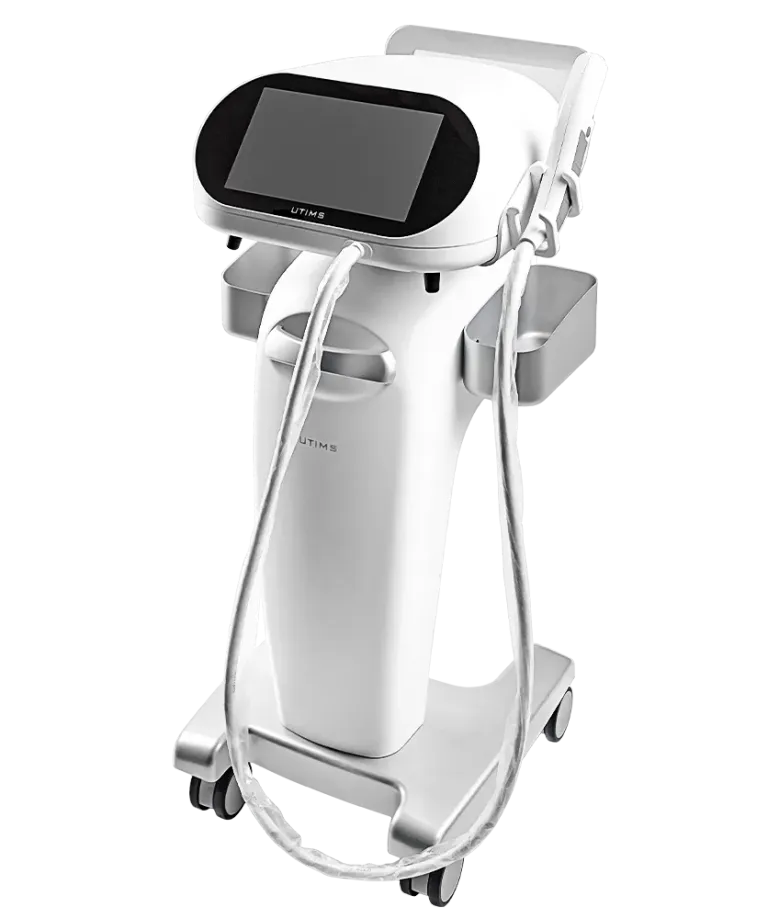 The device gives the effect of lifting and non -surgical license.
The ultrasonic apparatus can be used in the areas of the face, body, neck, a decolled zone, knees, elbows and abdomen, thanks to nine multifunctional nozzles, including special nozzles for anatomically complex zones on the face.
Due to the depth of penetration of the ultrasonic wave to 30 mm, the speed and effectiveness of the apparatus on the skin areas increases.
Results of our work
UTIMS A3
Schedule a visit to the clinic
You can schedule a visit to any of the clinics. Choose the time when it will be convenient for you to receive a return call to confirm the appointment.