Pryanikov Pavel Dmitrievich
Candidate of Medical Sciences, otorhinolaryngologist. Specialist in the field of diagnosis and treatment of pathologies of the ear, throat, nose, as well as head and neck.
Specialization
Otorhinolaryngology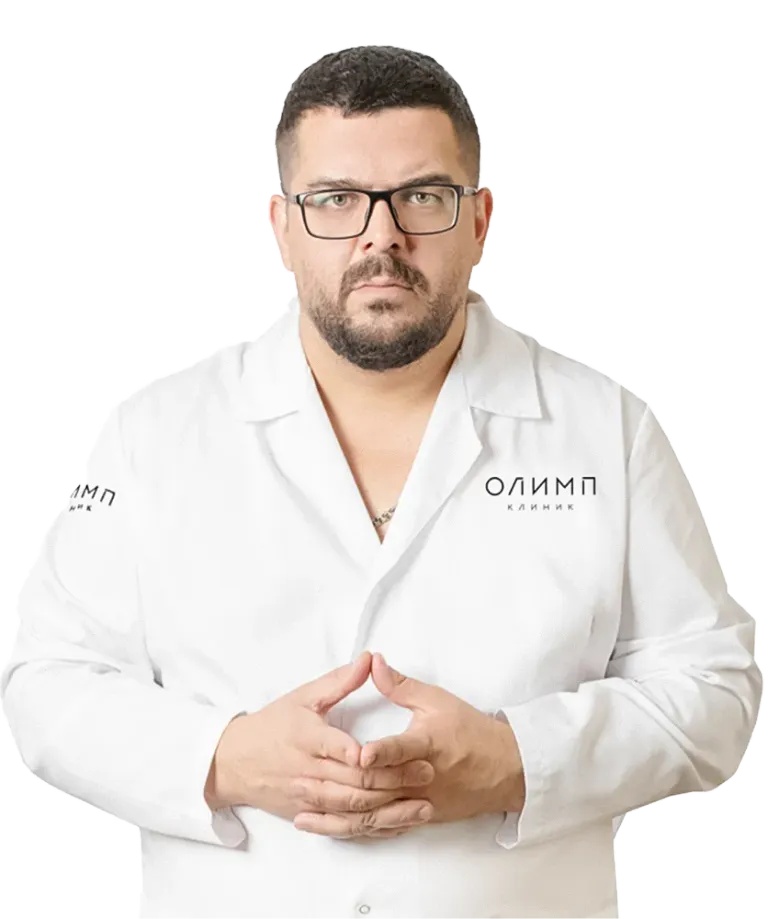 Pavel Dmitrievich is engaged in the diagnosis and treatment of diseases of the ENT organs.
It conducts an ENT operations: septoplasty, surgical correction of the lower nasal shells (vasotomy, osteoconchotomy), functional endoscopic surgery of the paranasal sinuses, operations in benign formations of the larynx and pharynx, tonsillectomy, tonsillotomy, adenotomy.
He took internships in Germany, Great Britain, Italy and Austria. A permanent participant in Russian and foreign conferences and congresses devoted to the problems of otorhinolaryngology.
Services
Pryanikov Pavel Dmitrievich
Otorhinolaryngology
Consultation of Otorinolaryngologist
A patorinolaryngologist is engaged in the treatment of diseases of the ear, throat and nose. Treatment under the control of an ENT doctor is important, since the diseases of these organs, with improper treatment, turn into a chronic form or give complications.
Professional path
Moscow Medical Academy named after I. M. Sechenov
Training in the specialty "Medical business"
Department of Hospital Surgery No. 1 of the I. M. Sechenov Moscow Medical Academy on the basis of the State Clinical Hospital No. 67
Clinical internship in the specialty "Surgery"
Moscow Regional Research Clinical Institute named after M. F. Vladimirsky
Clinical residency in the specialty "Otorhinolaryngology"
FUV GBUZ MO MONICA named after M. F. Vladimirsky
Postgraduate course, Department of Ear, Throat and Nose Diseases
Dissertation
"Experimental and clinical comparison of methods of molecular resonance and radio wave surgery in the treatment of diseases of the upper respiratory tract"
Not only a doctor,
but also ...
Schedule a visit to the clinic
You can schedule a visit to any of the clinics. Choose the time when it will be convenient for you to receive a return call to confirm the appointment.