Intimate rejuvenation on the Inmode radio frequency apparatus
Intimate rejuvenation on the radio frequency apparatus Inmode eliminates the feeling of dryness, irritation, sagging the external genitalia, urinary incontinence.

Radiofrequency rejuvenation Forma V on the multifunctional Inmode platform is a non-invasive gynecological procedure for the regeneration and renewal of vaginal tissue and external genitalia, which is especially important during menopause.
Ожидаемый эффект
Elimination of discomfort
Elimination of the feeling of dryness and tightness, normalization of the properties of the mucous membrane.
Improvement of the reproductive system
Restoring the overall tone and elasticity of the vaginal walls.
Disappearance of menopausal changes
Normalization of sexual life, elimination of involuntary urination during periods of stress.
Многофункциональная платформа InMode
Inmode is a breakthrough in the field of aesthetic medicine. Using the apparatus, it is possible to carry out a full complex of demanded aesthetic procedures for the face and body, as well as in aesthetic gynecology and phlebology. Such versatility and multifunctionality are possible through the use of a large number of special nozzles and manipula for any type of procedure on one platform. Inmode offers minimally invasive and non -invasive methods for the most popular aesthetic procedures.
Перейти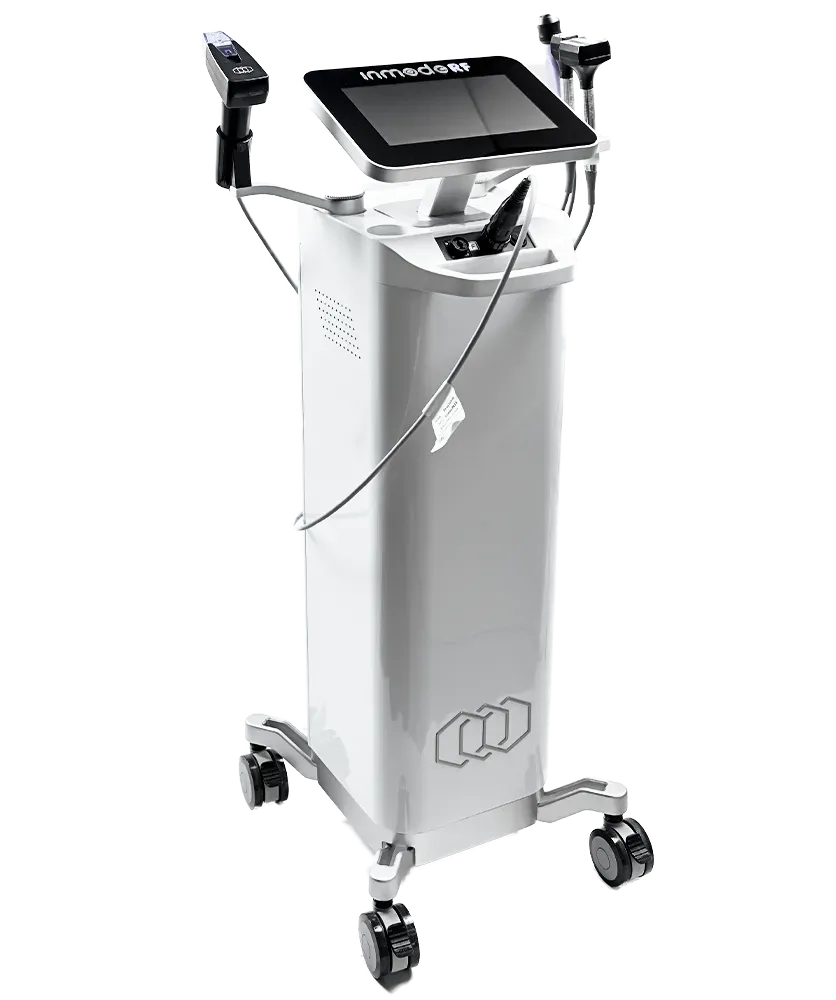 Комфортабельные палаты для вашего скорейшего выздоровления
Преимущества операции
Prolonged result and effect after 1st session
Radio wave energy triggers the active production of young collagen, improves blood microcirculation, tissue respiration, sensitivity, including eliminating menopausal problems such as dryness and pain during intimacy.
Painless and safe
The procedure is absolutely comfortable for the woman and does not require hospitalization, anesthesia or recovery period. Radio wave non-surgical rejuvenation is carried out in two stages: first, the vaginal tissue is treated using a special attachment, then the external genitalia. After an individual course of procedures, the elasticity and tone of the vagina and intimate muscles are restored, menopausal changes are eliminated, and a woman's quality of life improves.
Показания и противопоказания
Показания
Atrophic colpitis
Dry vagina and vulva
The appearance of discomfort
The occurrence of unpleasant sensations
Uncontrolled urination
Involuntary urine release
Vaginal relaxation syndrome
Loss of elasticity and tone of the walls of the vagina
Age -related changes
The sagging of the external genitalia
Birth injuries
Postpartum gaps
Похожие услуги направления
Запланировать визит в клинику
Вы можете запланировать визит в любую из клиник. Выберите время когда вам будет удобно принять обратный звонок для подтверждения записи.
Другие способы связи