Kalinina Ekaterina
Therapist. Specialist in the treatment of patients with a wide range of therapeutic pathologies.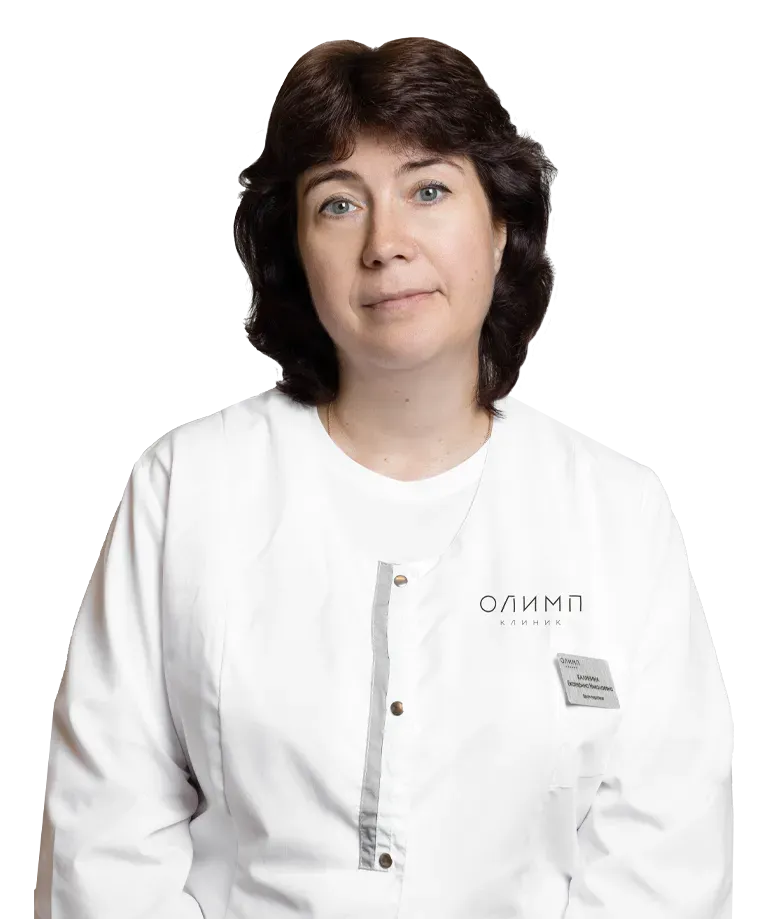 The key areas of activity of Ekaterina Nikolaevna are the treatment of diseases of the respiratory, digestive, respiratory and circulatory systems, kidney pathology
Ekaterina Nikolaevna leads patients with severe combined pathology
Ekaterina Nikolaevna is engaged in the treatment of various spectrum of therapeutic pathology. In his work, the doctor uses a holistic approach to the health of patients using modern methods of diagnosis and therapy.
Extensive experience in treating patients in the hospital
The doctor also observes patients before operations, compiles check-up and screening programs. Ekaterina Nikolaevna regularly improves her qualifications.
Specialist Services
Therapist consultation
The therapist is a doctor who will provide qualified assistance to patients with diseases of the cardiovascular, digestive, respiratory systems. If necessary, the therapist will prescribe an additional laboratory and instrumental examination, and also direct to narrow specialists.
How to get to us?
1 exit to the city, then left to the Garden Ring, at the crossing to the right, crossing the boulevard, one more crossing and at the traffic light to the left. The Olymp Clinic building is located overlooking the Garden Ring to the right of the crossing. Travel time is approximately 9 minutes. Landmark - sign Olymp Clinic
Exit 3 from the metro and 640 meters straight ahead, the clinic will be on the right. Landmark - sign Olymp Clinic
From st. Sadovaya-Sukharevskaya, turn right to the Olympic Avenue. In the right lane, after 80 meters, you need to turn to the barrier "Car Wash"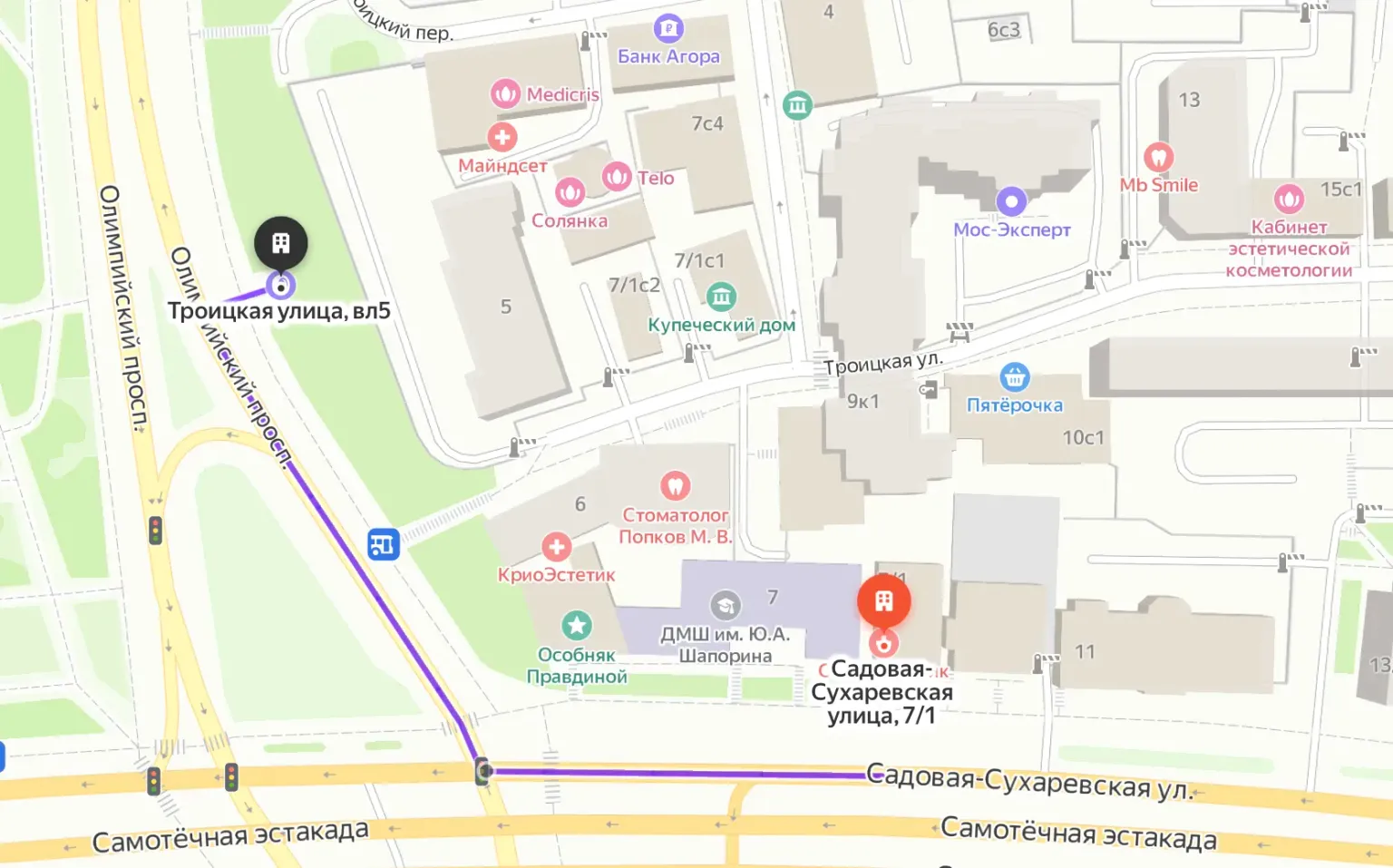 Schedule a visit to the clinic
You can schedule a visit to any of the clinics. Choose the time when it will be convenient for you to receive a return call to confirm the appointment.
Other ways of communication