Glutoplasty (butt plastic)
Glutoplasty is aimed at changing the volume, shape, silhouette of the buttocks. The result appears immediately after the operation and persists for a long time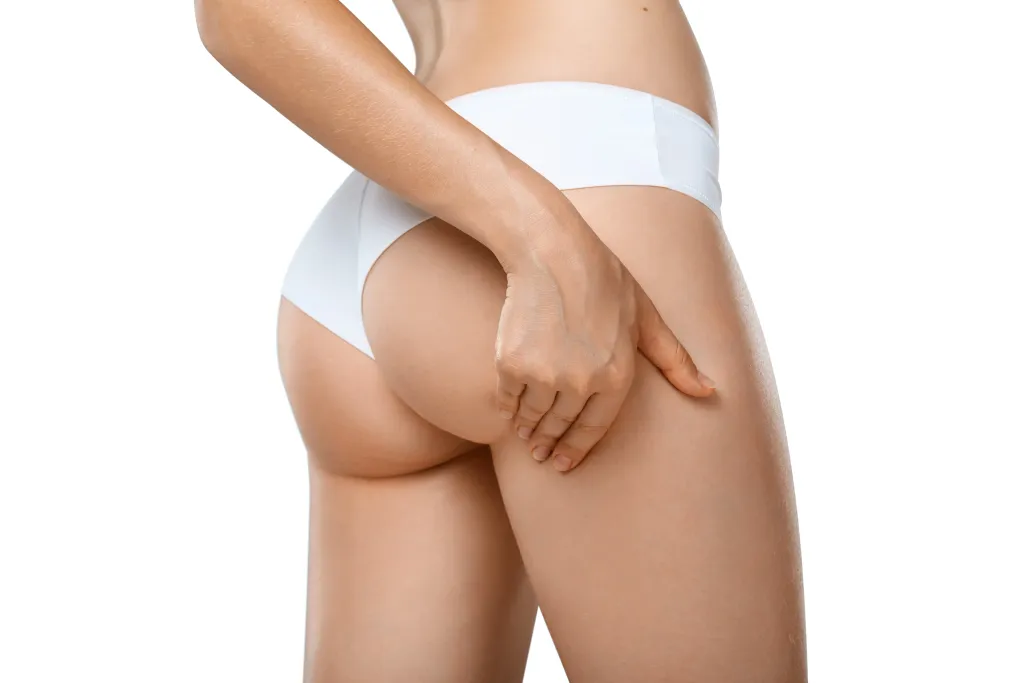 Gluteoplasty in Olympus Clinics is suitable for increasing small and flat buttocks, eliminating the consequences of significant weight loss and correcting age-related changes.
Ожидаемый эффект
Shape improvement
Aesthetic appearance of the buttocks
Volume Recovery
Increase in buttocks volume after a diet
Improving self-esteem
The dream body gives you the opportunity to feel more confident
Elimination of asymmetry
The operation allows you to achieve symmetrical body proportions
Consultation
Before performing gluteoplasty, it is necessary to attend a face-to-face consultation, in which all the details of the future operation are discussed. A conversation with a plastic surgeon is needed to take into account the wishes of the patient and choose the appropriate size and shape of the implants. Also, based on the results of the meeting, the doctor calculates the final cost of the operation, prescribes the necessary tests and issues an advisory opinion.
Operation
Gluteoplasty in Olympus Clinics is performed only by appointment of a doctor. For surgical intervention, the patient needs to provide the results of tests and examinations in a timely manner. He should not have any contraindications to performing a planned operation. Buttock plastic surgery takes place under general anesthesia and lasts from one and a half to three hours. The duration depends on the characteristics of the body and the amount of intervention.
Rehabilitation
During the day after gluteoplasty, the patient is in a comfortable ward of Olympus Clinics. The medical staff monitors his condition around the clock to eliminate the risk of complications. To form the desired result after discharge, it is necessary to observe the restrictions and follow the recommendations. After the placement of implants, injections into the gluteal region are prohibited forever. The final result can be estimated a year after the operation.
Комфортабельные палаты для вашего скорейшего выздоровления
Преимущества операции
Short rehabilitation period
On average, recovery after surgery lasts up to 4 weeks
Durability of the result
The new body is preserved for many years
Invisible scars
Traces of interference will be invisible
Показания и противопоказания
Показания
Dissatisfaction with the size of the buttocks
Aesthetic defects of the gluteal department
Congenital defects or traces of injuries
Scars and scars
Age -related changes
Reduction of collagen and elastin in the skin
Dissatisfaction with the shape of the buttocks
A certain type of physique
Ptosis of the buttocks
Owl of the buttocks
Asymmetry of the buttocks
Assymmetry of body proportions in the buttocks
Похожие услуги направления
Запланировать визит в клинику
Вы можете запланировать визит в любую из клиник. Выберите время когда вам будет удобно принять обратный звонок для подтверждения записи.
Другие способы связи