AIR Flow clean-up
Hygienic cleaning of teeth Air Flow is a dental procedure aimed at removing soft and pigmented plaque on the teeth. The procedure acts in a gentle way, without damaging the enamel and dentin and without causing pain.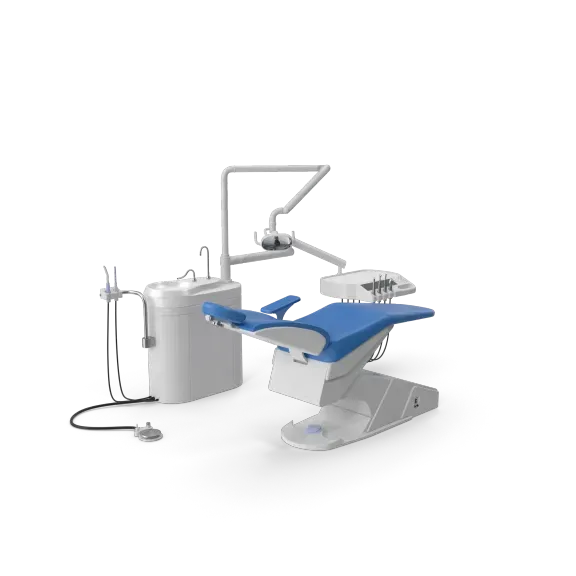 Professional oral hygiene allows you to remove pigmented plaque in one step, which serves as a prevention of dental diseases, as well as improves their appearance
Olymp Clinic Dental Department
Dentistry in Voronezh in Olymp Clinic and orthodontists, orthopaedists, therapists and surgeons provide comprehensive treatment and elimination of aesthetic imperfections.
Go to the Dentistry Department page
Expected effect
Plaque removal
Removal of tartar and plaque
Fresh breath
Removing dental plaque and bacteria helps eliminate bad breath
Healthy teeth
Your teeth can become whiter and shinier after a professional cleaning
Simplifies home dental care
Deposits accumulate more slowly
Benefits of the service
Prevention of gum inflammation
Cleaning helps prevent or treat periodontitis and gingivitis
Caries prevention
Detecting signs of tooth decay and other diseases allows early treatment to begin
Strengthening of tooth enamel
Professional teeth cleaning is completed with the application of a protective varnish. This restores the structure of the hard tissues, further reducing the risk of dental diseases
Speed of procedure
Preventive dental hygiene usually takes no more than 60 minutes to complete
Indications and contraindications
Indications
Plaque
Soft and hard plaque formed as a result of accumulation of food residues on the surface of the teeth, which in turn is a favorable environment for the multiplication of pathogens
Pigmentation, discoloration
Enamel discoloration caused by internal processes or external food staining
Preparing for other procedures
Professional oral hygiene is used before preparing for other procedures
Contraindications
Acute phase of inflammatory dental diseases
Acute phase of lung disease
Area
Plastic surgery

Cosmetology

Dentistry

Gynecology

Phlebology

Otorhinolaryngology

Traumatology and orthopedics

Surgery of the fist

Therapy

Anesthesiology-Intensive Care
Nothing found
Similar referral services
Select categories
All dental services

Dental implants
How to get to us?
1 exit to the city, then left to the Garden Ring, at the crossing to the right, crossing the boulevard, one more crossing and at the traffic light to the left. The Olymp Clinic building is located overlooking the Garden Ring to the right of the crossing. Travel time is approximately 9 minutes. Landmark - sign Olymp Clinic
Exit 3 from the metro and 640 meters straight ahead, the clinic will be on the right. Landmark - sign Olymp Clinic
From st. Sadovaya-Sukharevskaya, turn right to the Olympic Avenue. In the right lane, after 80 meters, you need to turn to the barrier "Car Wash"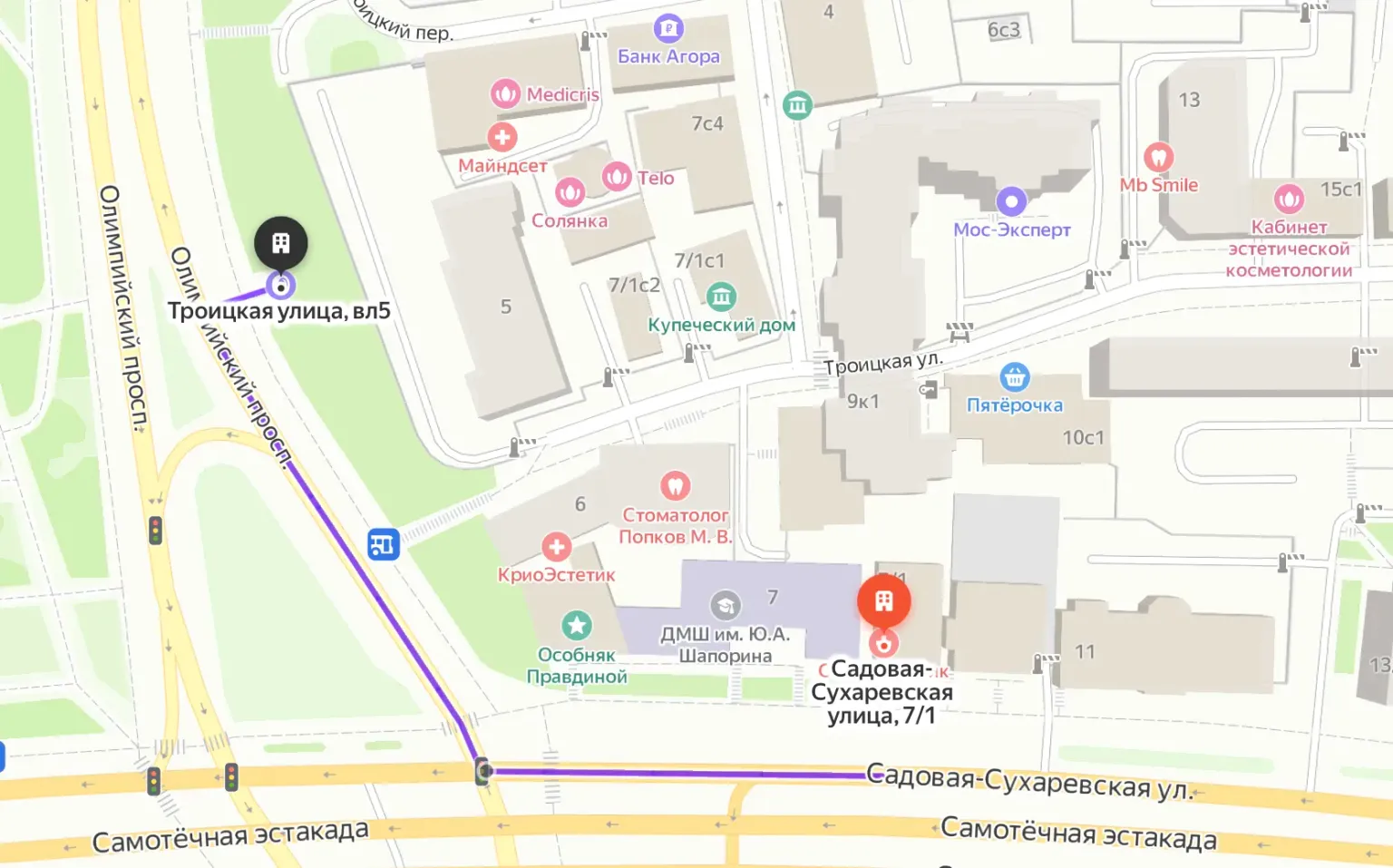 Schedule a visit to the clinic
You can schedule a visit to any of the clinics. Choose the time when it will be convenient for you to receive a return call to confirm the appointment.
Other ways of communication