CO2 laser Lumenis UltraPulse
Ultrapulse is the most powerful among all CO2 laser for aesthetic medicine. Thanks to the unique ultra -impulse regime, it is able to solve the most complex problems in rejuvenation and leveling of the skin relief. The Ultrapulse laser allows penetration to a depth of up to 4 mm without glass, which is important for the treatment of scars, at the same time it is convenient to use it for the most delicate procedures for grinding with short rehabilitation.
Serial number
99102456900028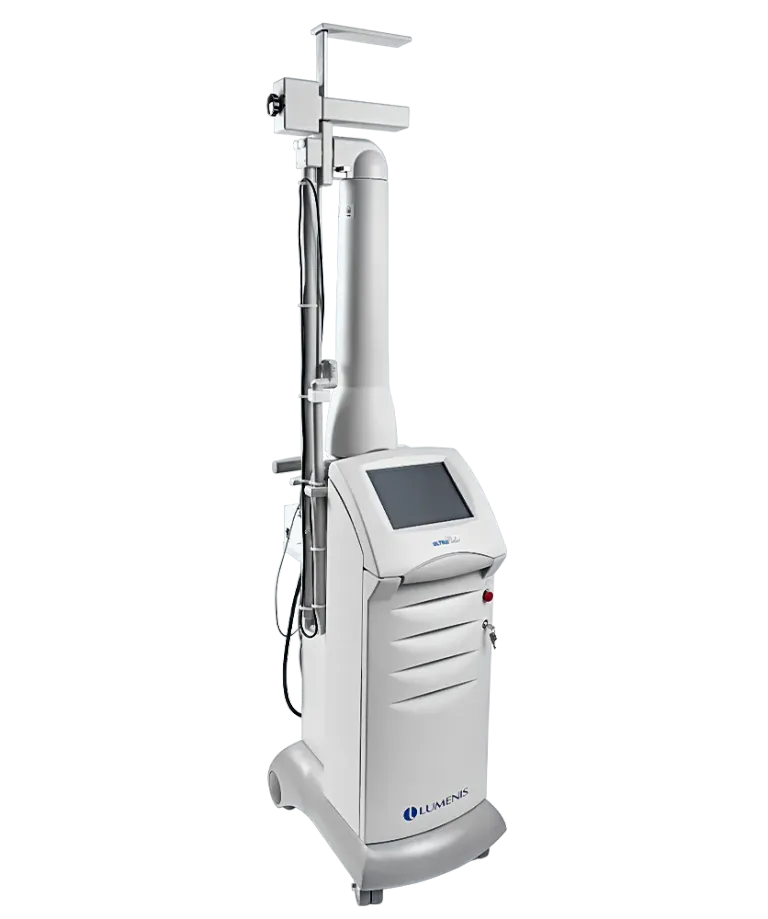 Due to the short pulse duration, ablation occurs with minimal tissue damage, which makes the use of the device safe.
The effect of the device eliminates scars, scars, stretch marks, pigmentation, wrinkles, folds and hyperkeratosis, treats post -acne, restores skin elasticity, makes it smooth and elastic.
Deep fractional ablation with Ultrapulse has the highest safety, the highest healing rate, as well as the lowest discomfort during procedures.
Results of our work
CO2 laser Lumenis UltraPulse
Services
CO2 laser Lumenis UltraPulse
Cosmetology
Laser grinding CO2
Co2 laser grinding is used to rejuvenate the skin, eliminate scars and pigmentation. The effect is achieved due to the controlled microtraumatization of the skin in order to actively stimulate the production of its own collagen.
Schedule a visit to the clinic
You can schedule a visit to any of the clinics. Choose the time when it will be convenient for you to receive a return call to confirm the appointment.