Latyshev Alexander Vasilievich
Deputy Chief Physician for Surgery of Olymp Clinic. Candidate of Medical Sciences, surgeon of the highest category, phlebologist.
Alexander Vasilievich is a highly qualified experienced surgeon performing cavity, laparoscopic operations of varying degrees of complexity.
Работу специалиста отличает комплексный, индивидуальный подход
Its main goal is to achieve the maximum effect of therapy and improve the quality of life of patients
He is proficient in modern non-surgical methods of treating varicose veins
Dr. Latyshev conducts comprehensive diagnostics and treatment of varicose veins, thrombophlebitis, deep vein thrombosis.
How to get to us?
1 exit to the city, then left to the Garden Ring, at the crossing to the right, crossing the boulevard, one more crossing and at the traffic light to the left. The Olymp Clinic building is located overlooking the Garden Ring to the right of the crossing. Travel time is approximately 9 minutes. Landmark - sign Olymp Clinic
Exit 3 from the metro and 640 meters straight ahead, the clinic will be on the right. Landmark - sign Olymp Clinic
From st. Sadovaya-Sukharevskaya, turn right to the Olympic Avenue. In the right lane, after 80 meters, you need to turn to the barrier "Car Wash"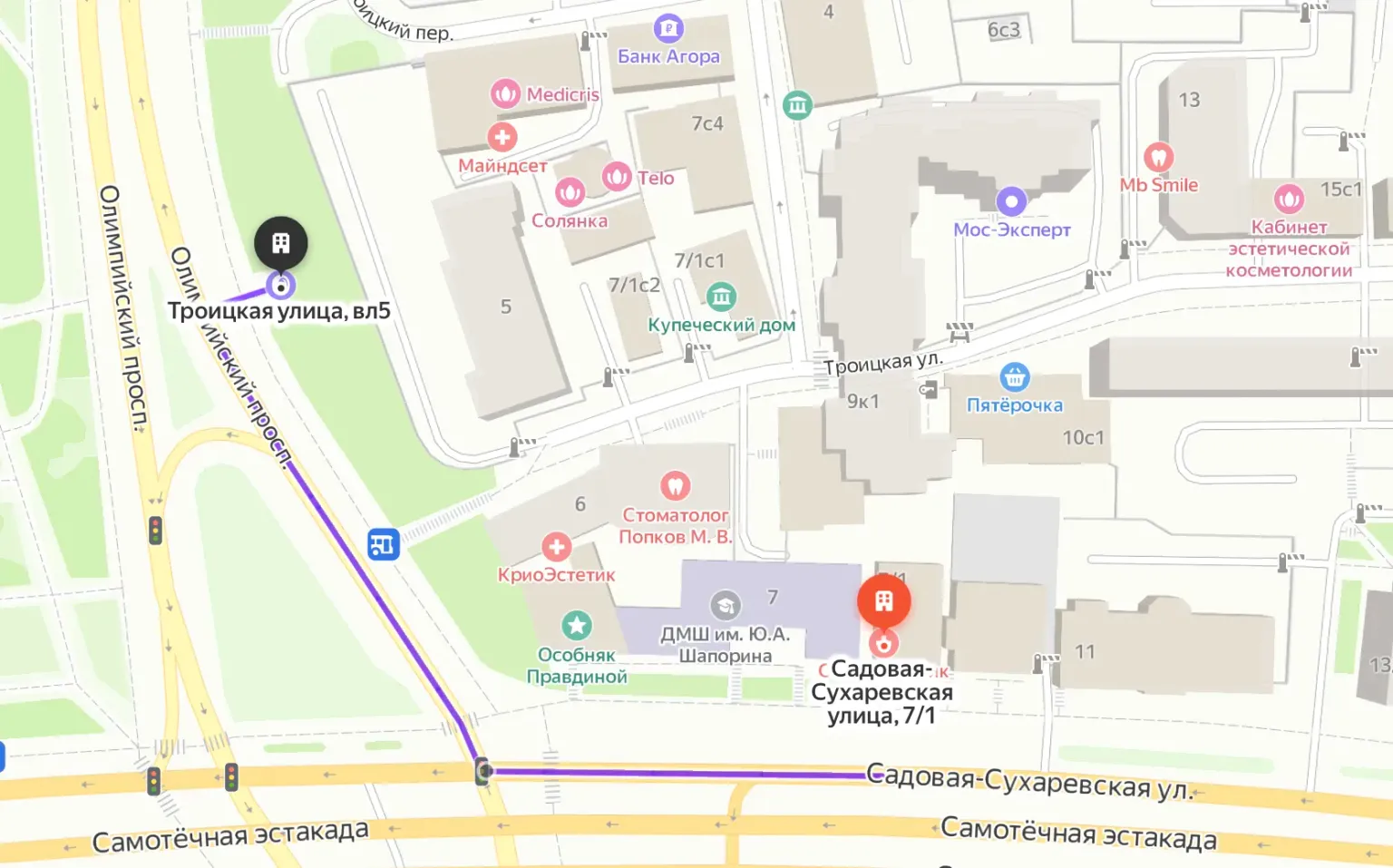 Schedule a visit to the clinic
You can schedule a visit to any of the clinics. Choose the time when it will be convenient for you to receive a return call to confirm the appointment.
Other ways of communication