RF Viora
Viora Reaction is a unique combination of multi -exposure and vacuum, creating a real breakthrough in the field of aesthetic medicine. With bipolar RF technology, to achieve an impressive effect of lifting and skin rejuvenation, suspension, and reducing body volumes has become even easier. Using the possibility of choosing the desired temperature during the procedure, the selected temperature regime triggers the workflow and stimulates the activity of the cells of the connective tissue.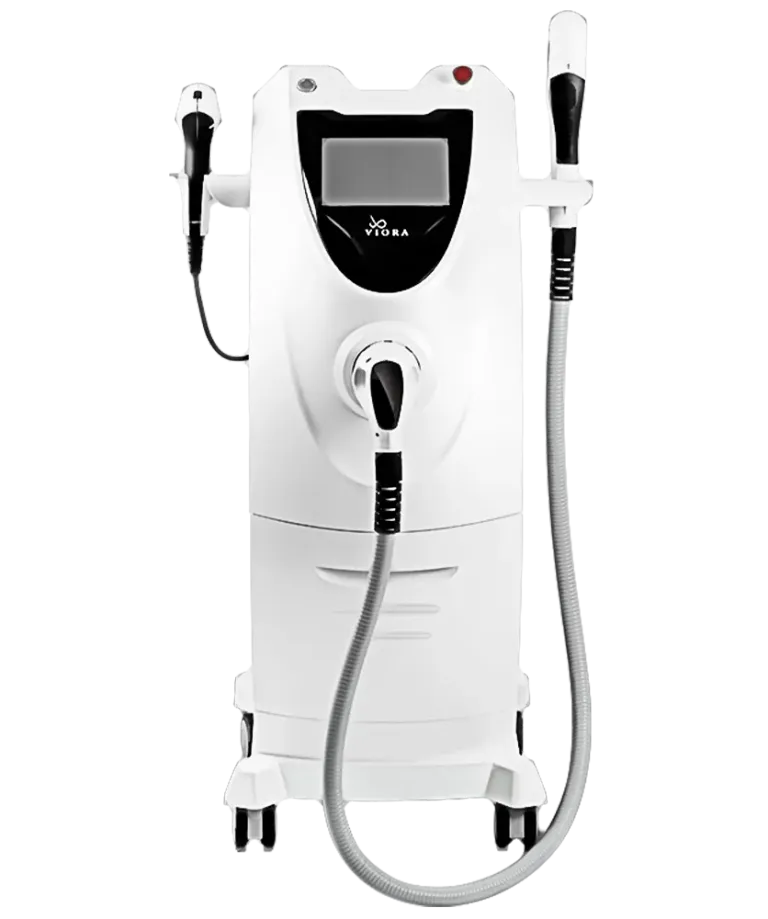 The main advantage of the RF Viora is the ability to penetrate the waves into three races of the depth of the skin and subcutaneous fat, both sequentially and at the same time. This leads to warming up and stimulating soft tissues.
When conducting a procedure-process on the RF Viora apparatus, waves are supplied with high power, pulp and three layers at once, providing effects on greater depth with maximum effect, which gives superiority over other devices with lifting technologies.
During the procedure, a pleasant rich heat and light tingling is felt. Rehabilitation after visiting procedures using the device is not required.
Schedule a visit to the clinic
You can schedule a visit to any of the clinics. Choose the time when it will be convenient for you to receive a return call to confirm the appointment.