Female intimate plastic
Female intimate plastic is aimed at improving the functionality and aesthetics of the female intimate zone, which increases self -confidence and the quality of sexual life.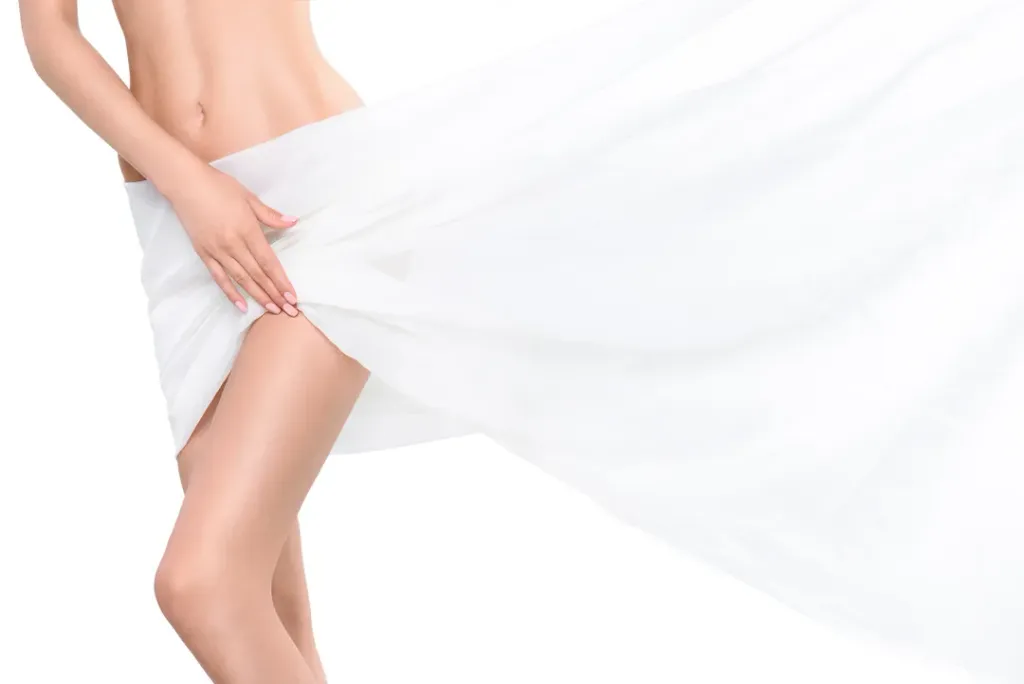 Are you unhappy with the appearance of your labia minora or labia majora? Do you experience discomfort or pain during sexual intercourse and physical activity? Do you dream of getting rid of complexes and unpleasant sensations? Intimate plastic surgery at Olympus Clinic will fulfill your desire.
Ожидаемый эффект
Improving the functionality of the intimate area
Increased tone of the muscles of the pelvic area, moisture in the genital tract; increased sensations during intimacy; correction of urinary incontinence (in some cases).
Aesthetic appearance
The operation eliminates congenital or acquired after childbirth defects: pronounced gaping of the genital fissure, manifestations of a wide (relaxed) vagina, eliminates asymmetry of the labia and sagging skin.
Consultation
Before performing intimate plastic surgery, you must attend an in-person consultation, during which all the details of the future operation are discussed. A conversation with a gynecologist is necessary to take into account the patient's wishes and choose the appropriate type of correction. Also, based on the results of the meeting, the doctor calculates the final cost of the operation, prescribes the necessary tests and issues an advisory opinion.
Operation
Intimate plastic surgery at Olympus Clinic is performed only as prescribed by a doctor. To undergo surgery, the patient must be provided with the results of tests and examinations in a timely manner. He should not have any contraindications to the planned operation. Intimate plastic surgery takes place under general anesthesia or local anesthesia and lasts from 30 minutes to two hours. The choice of drug and the duration of the intervention depend on the characteristics of the body, the type and volume of correction.
Rehabilitation
Immediately after intimate plastic surgery, the patient is in a comfortable room at the Olympus Clinic. Medical staff monitors his condition around the clock to eliminate the risk of complications.
Комфортабельные палаты для вашего скорейшего выздоровления
Преимущества операции
Versatility of operation
Our gynecologists and surgeons correct the shape and size of the labia, eliminate signs of aging, and restore patients after childbirth.
Показания и противопоказания
Показания
Dissatisfaction with the type of genitals
aesthetic dissatisfaction with the appearance and size of the labia
Age and postpartum changes
aesthetic disadvantages that are formed in the external genital organs
Physical discomfort
Unpleasant sensations associated with the size of large and small labia
Medical indications for intimate plastic
The asymmetry of the labia, gaping of the labia, cicatricial changes, dryness accompanied by itching
Congenital defects or injuries
Violations of the anatomical structure of the genitals
Psychological discomfort
dissatisfaction with the appearance
Похожие услуги направления
Запланировать визит в клинику
Вы можете запланировать визит в любую из клиник. Выберите время когда вам будет удобно принять обратный звонок для подтверждения записи.
Другие способы связи