Taradashchenko Artyom Sergeevich
Anesthesiologist-resuscitator. Specialist in the field of planned and emergency anesthesiological care.
Certified doctor anesthetist-resuscitator
An experienced anesthesiologist-resuscitator provides emergency and planned care during surgical manipulations
ETN, TVVA, SMA, EDA, CSEA, conductor and other combined, multicomponent methods of anesthesia in general, thoracic, plastic surgery, neurosurgery, traumatology, otorhinolaryngology, dentistry and endoscopy.
Permanent participant of scientific and practical conferences and congresses on anesthesiology and resuscitation
Among the services of Artem Sergeevich there are anesthesia and intensive therapy in obstetrics and gynecology, outpatient anesthesia, intensive therapy of therapeutic and surgical patients with various pathologies, intensive therapy of patients.
How to get to us?
1 exit to the city, then left to the Garden Ring, at the crossing to the right, crossing the boulevard, one more crossing and at the traffic light to the left. The Olymp Clinic building is located overlooking the Garden Ring to the right of the crossing. Travel time is approximately 9 minutes. Landmark - sign Olymp Clinic
Exit 3 from the metro and 640 meters straight ahead, the clinic will be on the right. Landmark - sign Olymp Clinic
From st. Sadovaya-Sukharevskaya, turn right to the Olympic Avenue. In the right lane, after 80 meters, you need to turn to the barrier "Car Wash"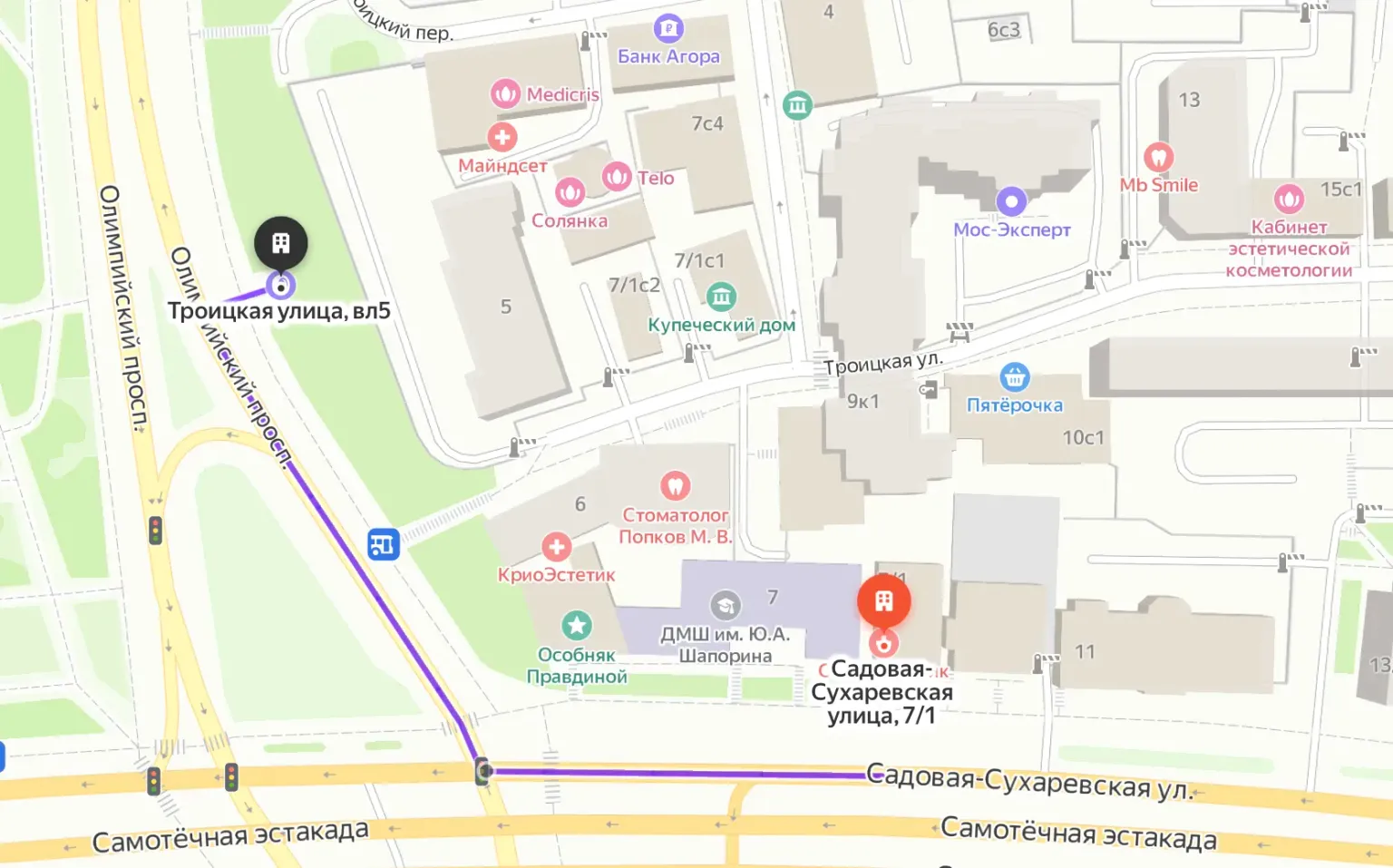 Schedule a visit to the clinic
You can schedule a visit to any of the clinics. Choose the time when it will be convenient for you to receive a return call to confirm the appointment.
Other ways of communication