Shatrova Oksana Vladimirovna
Dermatologist, cosmetologist, laser therapist. Specialist in the field of hardware and injection cosmetology, SPRS therapy.
Specialization
Injection cosmetology, hardware cosmetology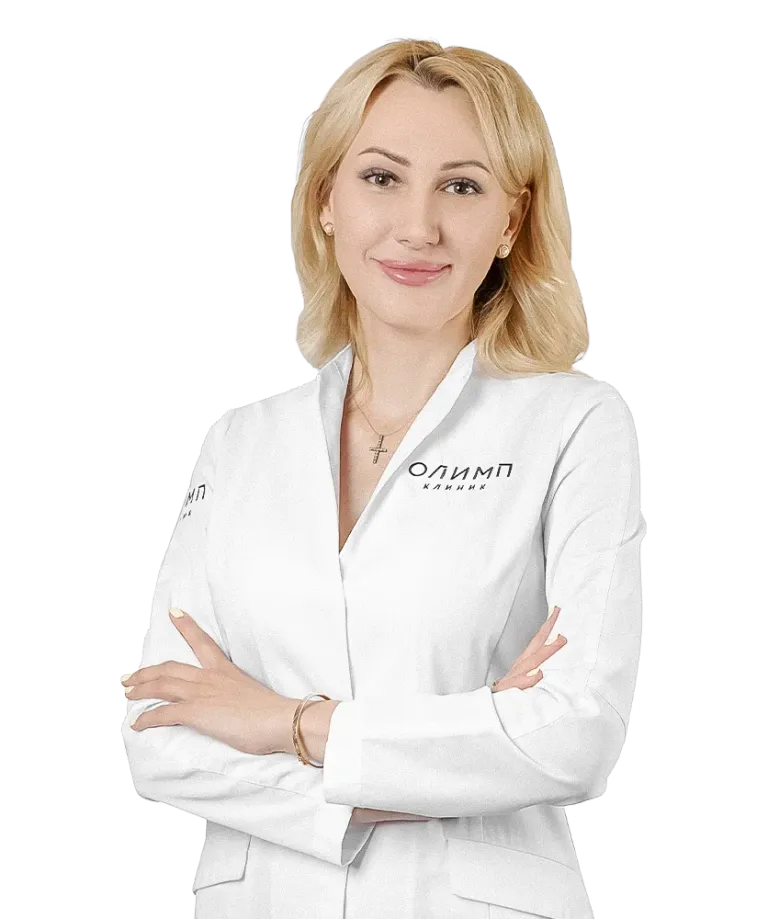 Conducts all types of cosmetic procedures, owns all types of injection procedures. Has extensive experience in the field of thread lifting and hardware cosmetology.
He is the co-author of the book "The Science of Beauty". Certified AestheFill trainer. Speaker at cosmetic and dermatological conferences.
Provides skin preparation for plastic surgery and management of patients after plastic surgery.
Results of our work
Shatrova Oksana Vladimirovna
Services
Shatrova Oksana Vladimirovna
Professional path
Diploma in the specialty of medical business
Chita State Medical Academy
Residency in the specialty "Physiotherapy"
Chita State Medical Academy
"Cosmetology" and "Dermatovenerology"
Chita State Medical Academy
Certificate of professional development
Program "High-energy technologies in aesthetic medicine", St. Petersburg
Diploma of professional retraining in the Cosmetology program
Nizhny Novgorod Federal State Budgetary Educational Institution of the Ministry of Health of Russia, Nizhny Novgorod
Schedule a visit to the clinic
You can schedule a visit to any of the clinics. Choose the time when it will be convenient for you to receive a return call to confirm the appointment.