Pole Artyom Olegovich
Orthopedic dentist. Specialist in the field of periodontal treatment, aesthetic prosthetics.
Specialization
Aesthetic periodontology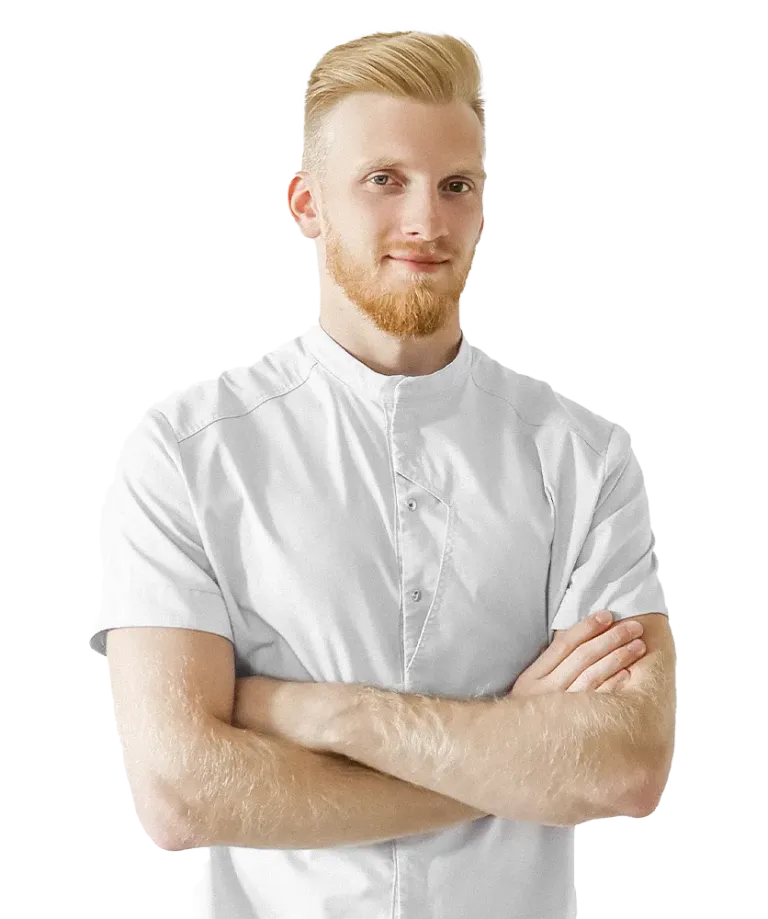 Artyom Olegovich successfully treats patients with pathological abrasion of teeth, with periodontal diseases. It practices aesthetic prosthetics - dental veneers, non -metallic ceramics - on a zirconium dioxide frame or all -ceramic constructions.
It conducts orthopedic treatment of complete or partial absence of teeth, removable prosthetics, conditionally sitting prostheses. A comprehensive and individual approach to the patient.
A permanent participant in international dental congresses and symposia.
Results of our work
Pole Artyom Olegovich
Services
Pole Artyom Olegovich
Professional path
Diploma in Dentistry
FSAO UVO I.M.Sechenov First Moscow State Medical University of the Ministry of Health of the Russian Federation
Diploma of completion of residency in the specialty "Orthopedic dentistry"
Moscow State Medical and Dental University named after A.I.Evdokimov of the Ministry of Health of the Russian Federation
Schedule a visit to the clinic
You can schedule a visit to any of the clinics. Choose the time when it will be convenient for you to receive a return call to confirm the appointment.