Dubrovskaya Anastasia Vladimirovna
Dermatovenerologist, cosmetologist. Member of the Society of Dermatovenerologists and Cosmetologists named after A.I. Pospelov. Specialist in SPRS therapy.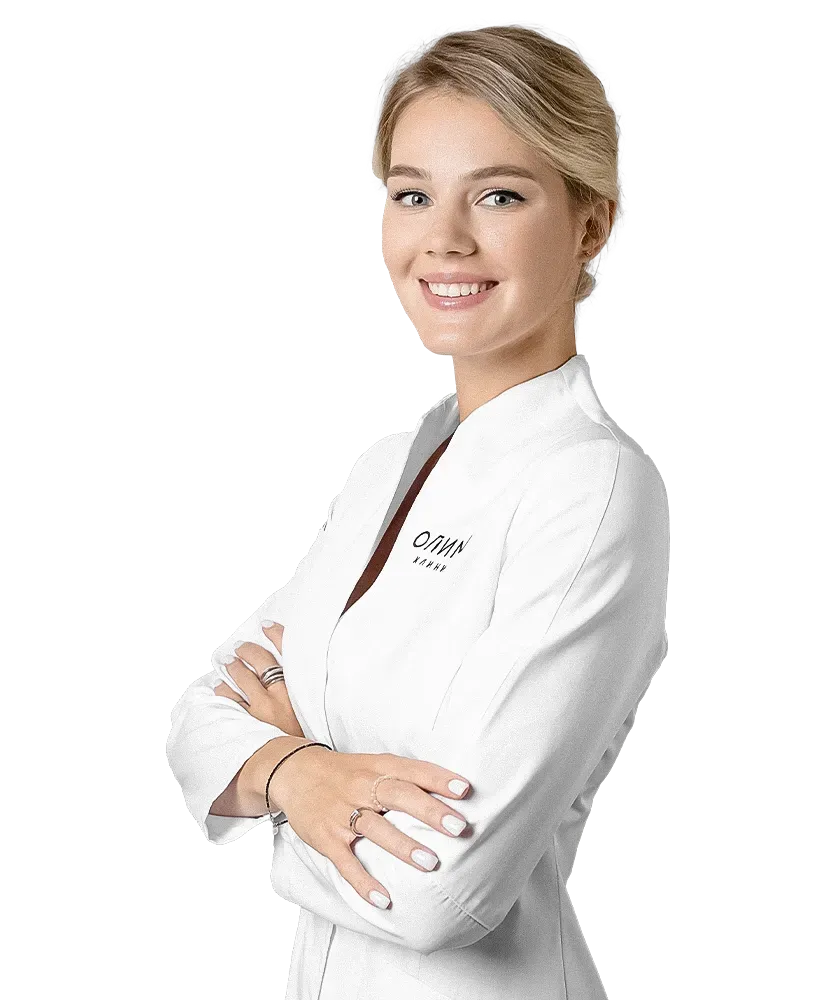 Анастасия Владимировна — сертифицированный врач-косметолог-дерматолог, ведущий прием пациентов с проблемами кожного покрова
The doctor will help you choose the right care and the right procedure
Anastasia Vladimirovna has knowledge of all skin types, facial structure, owns various facial massage techniques, is able to choose care based on the structure of the face and your wishes.
Anastasia Vladimirovna regularly takes courses and trainings, improving her qualifications
The doctor is a member of the Moscow Society of Dermatovenerologists and Cosmetologists. Dubrovskaya Anastasia Vladimirovna has the skills of carrying out care procedures of hardware and injection cosmetology.
Запланировать визит в клинику
Вы можете запланировать визит в любую из клиник. Выберите время когда вам будет удобно принять обратный звонок для подтверждения записи.
Другие способы связи